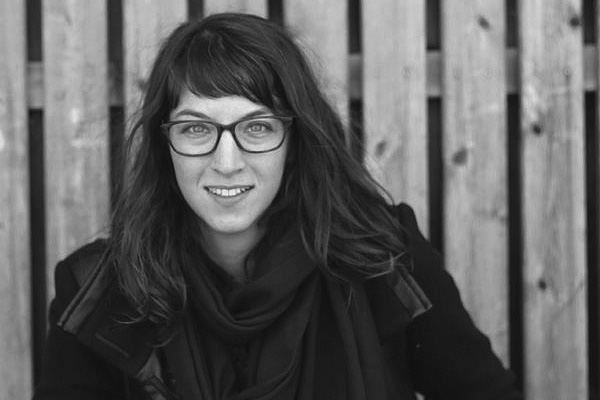 Have you ever been frustrated by federal government services? Mollie Ruskin doesn't want you to give up on our national institutions just yet. As a Designer for the US Digital Service (USDS), she's bringing design to the White House and recruiting the private sector's most creative minds to join her.
After attending the 2011 Impact! Design for Social Change program, Mollie set off on a successful path in the social impact design field that has made her a changemaker from the civic side of public service. While at Impact!, Mollie met a guest speaker from the service design firm Reboot. With robust experience in activism and community organizing already under her belt, Mollie scored a Creative Lead position at Reboot. She explains, "working on design was always just a pastime or hobby; going to Impact! was the first time that I was pivoting to making design my discipline instead of just something on the side."
While at Reboot, which is based in New York City, Mollie began to attend hack-a-thons and innovation-centric events, making connections with people working at the intersection of design, technology, and government. Because of her dynamic skill set, she was encouraged by colleagues to apply for the Presidential Innovation Fellowship, a highly-competitive program that pairs talented, diverse technologists and innovators with top civil-servants and change-makers working at the highest levels of the federal government to tackle some our nation's biggest challenges. She was awarded an appointment and placed into Department of Veterans Affairs.
Mollie was tasked with the big job of improving the delivery of the VA's services. She explains, "As a Veterans Affairs Presidential Innovation Fellow, I helped the organization to think about how to bring human centered design and user-centered principles into their business practices."  As a part of her fellowship, Mollie lead a design research project speaking to Veterans' across the country, one of the first efforts undertaken by the agency to apply design practices to understand Veteran's experiences of VA services. You can find a link to the publication that Mollie produced about this project, Toward a Veteran-Centered VA, here.
Mollie's fellowship at VA coincided with the disastrous launch of Healthcare.gov, which might be the biggest service design fail in recent memory. She was invited into early conversations about how the federal government can deliver services at the same quality as leading private sector companies like Apple or Disney; these conversations led to the formation of the US Digital Service.
The USDS is helping agencies across the federal government upgrade to the 21st century. Amazingly, there are now teams embedded in many departments comprised of designers, engineers, and developers—the same folks you'd run into at the most exclusive hack-a-thons.
At the forefront of bringing human centered design to the government, the VA has hired a Chief Experience Officer, who sits at one of the highest levels of the organization, to lead a Veterans Experience Team in designing better customer touchpoints with VA's services. Meanwhile, the VA's new Digital Service team is working to improve the technology behind these interactions. These teams use many tools recognizable to designers, like customer journey mapping and customer profiles.
Mollie learned these tools, and many others, while at Impact! She says, "A lot of people coming into the program were designers looking to do good, but I was a person in the business of doing good looking to understand how design could help. The whole thing opened up my world in a lot of ways; it was foundational." One design practice she was introduced to that she continues to use constantly is brainstorming with post-it notes. She's covered hotel rooms across America with post-its while on design research trips.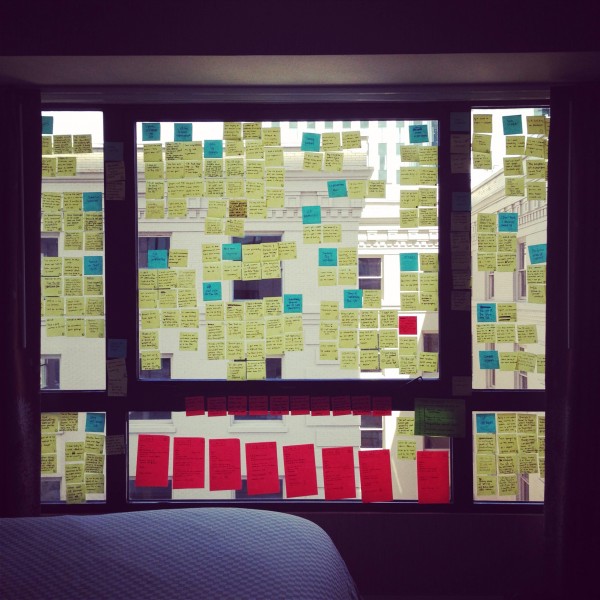 If the idea of post-it-ing until you drop and mind mapping with other social design enthusiasts excites you, then you should consider applying for the Impact! Design for Social Change program [link: https://impact.sva.edu/apply/]. If you have already honed your human-centered design skills and want to use them to serve your country, then consider applying for the US Digital Service and join Mollie's team, which has the potential to improve quality of life for Americans on a massive scale.