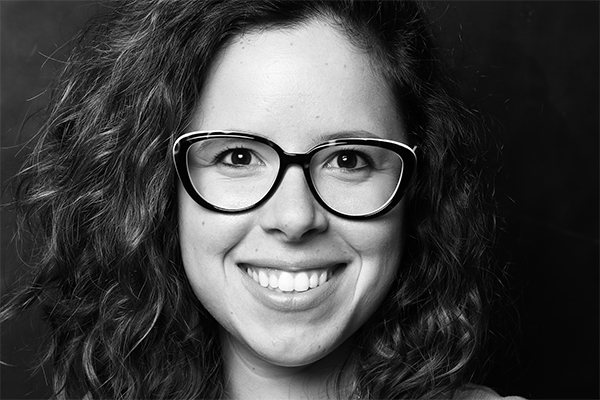 Mariana Ribeiro doesn't necessarily suggest that you quit your stable job at a bank right after finishing Impact! Design for Social Change program to launch your own social venture, but that's what she did and it turned out rather well for her.
Mariana and Fernanda Cabral—her friend and co-worker at the bank—attended Impact! in 2012 with the hopes of developing their idea for a project that would celebrate social entrepreneurship in their home country of Brazil. They returned and immediately left their jobs to work on Imagina na Copa full time. Imagina na Copa is a multi-media campaign that showcases stories of young people driving social change in Brazil; it also used the 2014 World Cup as a call to action for others to make social change themselves through missions and workshops. During the project, they and their team traveled to all of Brazil's 26 states and produced 75 stories that showcased 150 social entrepreneurs.
One of the most popular stories was "Que onibus passa aqui?" (Which bus stops here?), which highlights a project by a group of young designers in Porto Alegre. In most of Brazil's cities, the bus stops don't have proper signage explaining which busses can be found at each stop. The designers made a sticker that can be placed at a stop and information is crowd-sourced by users simply writing which busses stop there. The idea was a success and Imagina na Copa made the idea into one of their missions, posting the sticker on their website for people to download and use in their own cities. Over 10,000 downloads later, the idea was implemented in cities across the country and even officially co-opted by some governments.
All of Imagina na Copa's stories are in Portuguese but a few have been translated into English:
Bike Anjo – Bike Angel: A network of volunteers that help people who want to start biking in the city.
Teto – A NGO that engages youth to build affordable housing for people in very poor living situations in Brazilian favelas.
Meu Rio – My Rio: An online platform that allows Cariocas to have a say in what's happening in the city
The decision to launch Imagina na Copa was cemented by words of encouragement from Martin Case, a teacher at Impact! who, sadly, has since passed away. He taught them the power of incorporating their own personal narrative in their project and how important it is to map out all of their relationships and support. Once he saw how robust their support map was, he strongly suggested they take the leap and make Imagina na Copa a full-time gig.
When asked what advice Mariana would give to this year's students, she says, "I would give the same advice that Martin gave us: make sure you have a support network. Make sure you are not doing it by yourself. Make sure you have people there to support you. I don't only mean financially, but your relationship map should be aware of the change you are up to."
A video created by Google about Imagina na Copa
Imagina na Copa wrapped up after the World Cup ended in 2014 but Mariana's team members have since developed another social venture, Imagina Coletivo, which they are currently
crowdfunding
. Just a few months ago, Mariana moved to New York City and got a strategy job at
Purpose
, which is a firm that works with corporations, social institutions, NGOs to create movements that help to shape the world and make positive change. They also curate their own projects and incubations. Mariana explains, "It's a very good next step from the work at Imagina na Copa because what we did was very local and here at Purpose we're always talking global."
Mariana was able to use the skills she learned at Impact! to successfully implement her own project and then leverage that experience to land a top job in the social impact design field. For her, at the heart of it all is human-centered-design. She explains, "the biggest takeaway from Impact! was how you design change using humans as the center of everything. We used that at Imagina na Copa a lot. We always considered people first in whatever we were doing and I still do this today, even with big, global campaigns. Are people going to be engaged? Are we really creating something that makes a difference for them?" Mariana has tons of experience telling others stories of creating social change, but we think her story is one definitely worth sharing.